DIY Ping Pong Ball Lights for Your Tiny Home
Looking to create more light and ambiance in your tiny home? Here's a how-to guide for DIY ping pong ball lights.
In a small home with limited space, lighting is a big game-changer. Different types of lighting serve various purposes in daily activities. Ambient lighting lends a warm, comfortable feel to the majority of the home. There aren't many options for general lighting needs that add personality to your space– except maybe chandeliers, which aren't exactly the most practical option if you live in a tiny home.
Here's
a fun and quick DIY project that will not only brighten up your tiny home but will make it look lovelier as well. Get ready to unleash your creative side!
First Things First
This DIY ping pong ball lights project will take you approximately one hour to complete. Before anything else, you'll need to gather your materials:
LED lights (white, clear, or colored)
Ping Pong Balls
Precision knife
Hot glue gun or silicone (non-flammable)
Flowers or buntings
When choosing your LED lights, make sure to consider what sort of look you want to add to the room you will put them in. For a warm, subtle glow, you may want to pick up clear LED lights. Choose from a vast selection of colored lights is available at your hardware store to add a cool vibe to your space. Decide how long you want the strands to be, as this will determine how many ping pong balls you will need.
Ping pong balls are also available in colored varieties. You can buy them in bulk online or at your local sports outlet shop. Buy a little more than you expect you'll be needing to avoid having to run to the store in case you run out.
You can add cute ornaments to your string lights, such as photos, buntings, or flowers too. You can even draw on the ping pong balls to add an interesting pattern.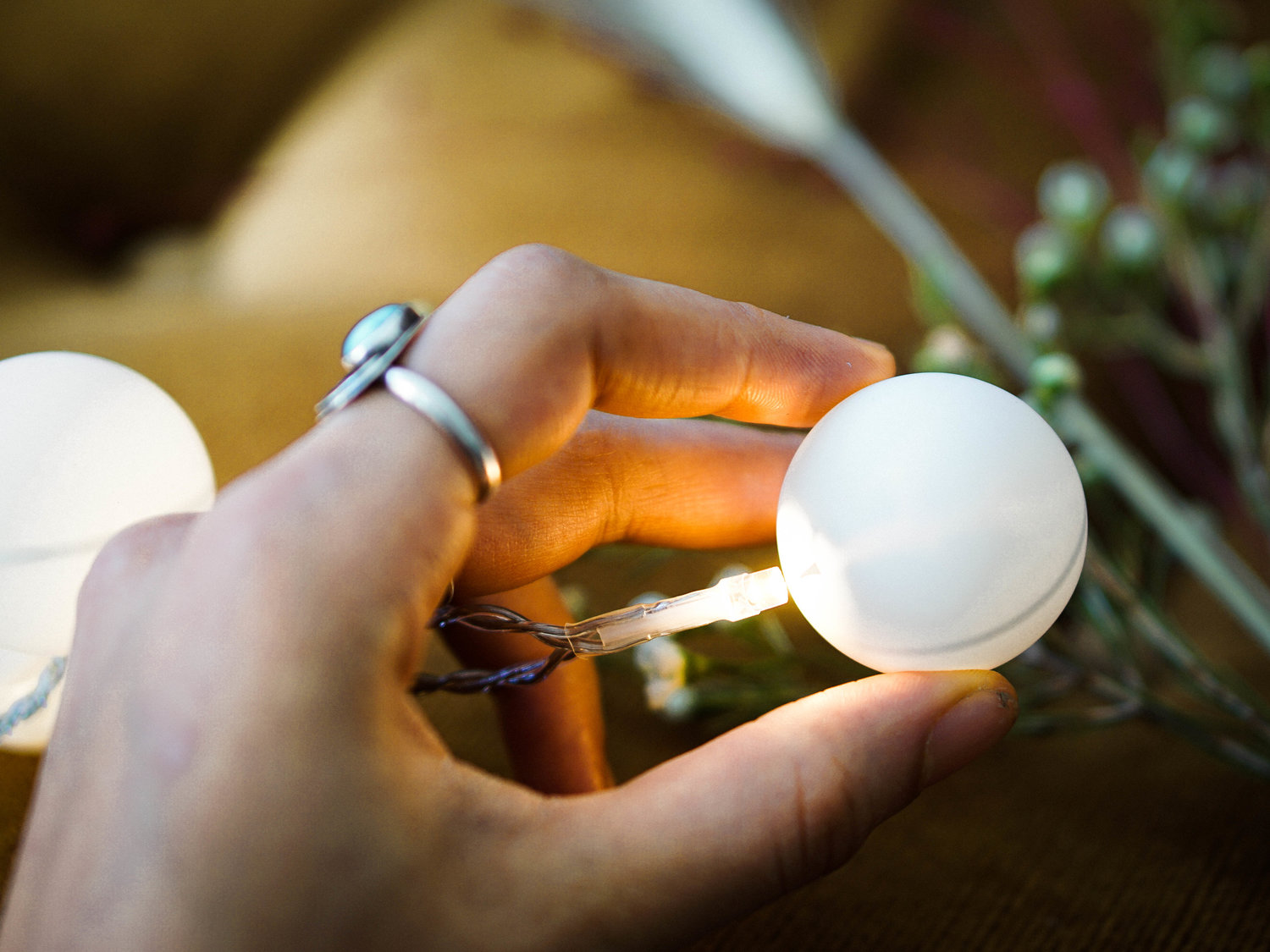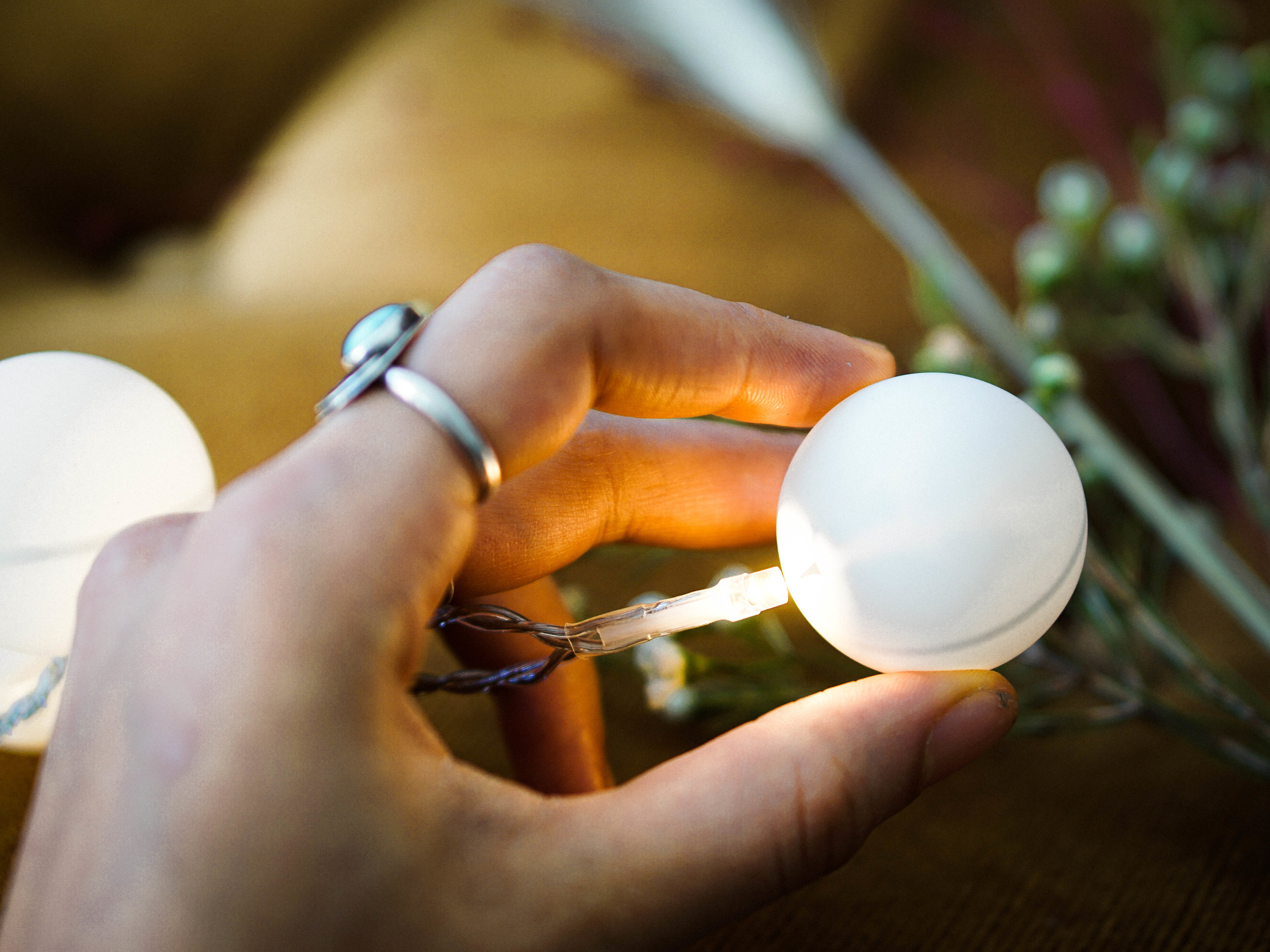 Set up everything you'll need in a work area of your choice. You can then start working on your ping pong balls. It's easy and will take you practically no time.
Here's what you need to do to have your very own ping pong ball lights:
Balance them on a surface and trace tiny X marks, avoiding the seams.
Take your craft knife and carefully cut through these marks to make a hole for your lights to go into.
Push each bulb gently through the little X hole you cut through the ping pong ball.
Secure the bulb in place using hot glue or silicone.
Repeat the process until all the lights are secure.
Test your lights by plugging them in and ensuring all the lights are working. You can also try leaving them on for an hour and see if they heat up.
Voila!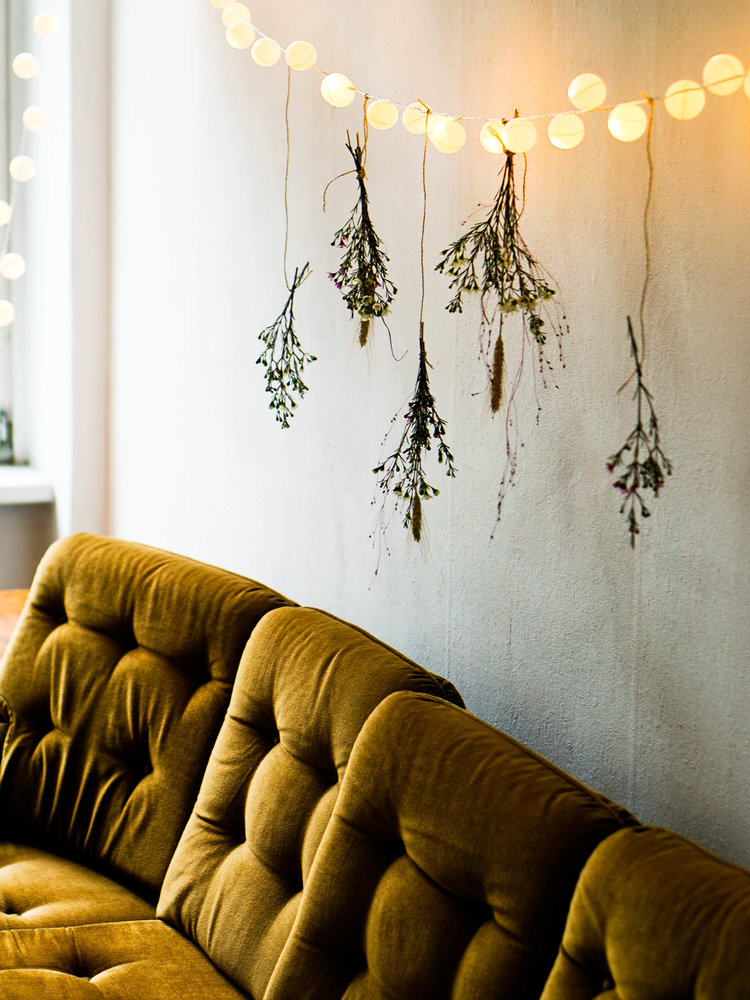 You are now ready to drape your new DIY ping pong ball lights masterpiece in your tiny home. Hang it on a wall with photos, place it on your headboard, or lay it over furniture.  Now, wasn't that easy?
Try this project out, and let us know how it works for you!
He co-owns the business with his brother and is the chief lighting designer. He enjoys making fun DIY projects for his children in his spare time.
Priceless advice for building and transitioning into a tiny home
Sign-up for our acclaimed 16+ hour Digital Tiny House Workshop. Learn how to build a tiny house on wheels, the legalities to be aware of, how to make the transition to living tiny, and more!
INCLUDED with the DIGITAL WORKSHOP:
54 bite-sized, engaging episodes
Downloadable follow-along booklet for note-taking
Over $300 in FREE bonuses, from tiny house plans to more how to's
Digital Diploma upon full completion of the course
30-Day Money-Back Guarantee