6 Tiny House Window Options
Sharing a wide range of tiny house window options for your consideration. 
If you're interested in alternative homes and unique living situations, tiny houses are right up your alley. They don't cost much to acquire and are the perfect complement to a minimalist lifestyle, allowing you to cut costs while living comfortably.
But, if you're building a tiny home, there are many details to work out before you begin construction, like what kind of windows you want, for example.
In case you're looking to build a tiny home, let's go over some of the best tiny house window options.
1) Awning Windows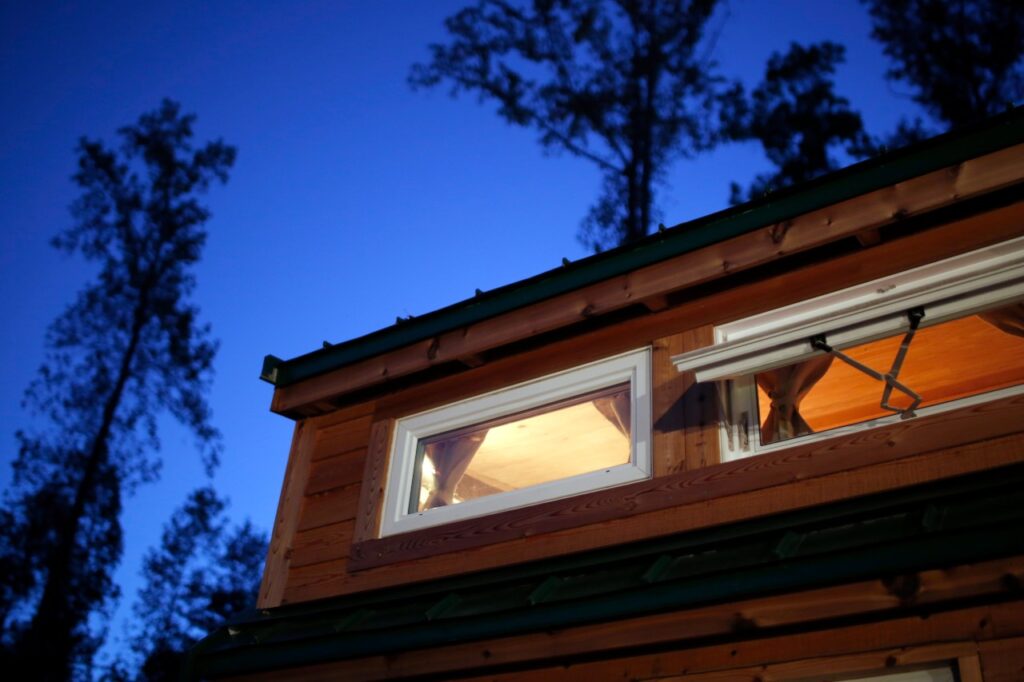 Awning windows open from the bottom and are hinged at the top. They let in a ton of light and are relatively inexpensive when compared to other tiny house window options.
They're also great in the rain because they don't let water in, as they're hinged at the top. Water can't pool on their frames either, which helps prevent rot. You can also affix them with exterior shutters for style points and added protection.
2) Casement Windows
Casement windows are only hinged on one side of the frame and feature two panes. The pane with the hinges can open, but the other pane cannot. These are a good option for homeowners who want more light but not too much exposure to air.
They can air the house out well if the wind blows in the right direction but won't let too much air in. There are many types of casement windows, including vinyl casement windows, which are a favorite among tiny homeowners due to their vibration resistance when being transported.
3) Center Pivot Windows
These windows are hinged in the middle and feature one moving piece that can pivot to a perpendicular position. These are some of the best windows for airing out your tiny home, as even small center pivot windows allow a ton of airflow. They do require some type of protection from above, though, such as an awning.
4) Fixed Windows
While you'll probably want at least one window that opens in your tiny home, fixed windows are a favorite for tiny houses. They don't open and only let in light. They're great for implementing incredible views in your tiny home and are very low-maintenance when it comes to sealing windows for winter.
Fixed windows are generally the least expensive type of windows you can buy and can be found in many different shapes and sizes.
5) Louvre Windows
Louvre windows are built with multiple slats of glass positioned vertically, stacked on each other from top to bottom. These slats will all open simultaneously at the pull of a lever.
Louvre windows are great for kitchen spaces, or bathrooms, allowing warm air to escape easily. They are also one of the best types of windows for long, narrow applications, making them perfect for tiny homes.
6) Double Hung Windows
Double-hung windows can open from both the top and bottom. The bottom pane can be slid up, and the top can be slid down. Both panes can switch interchangeably as well.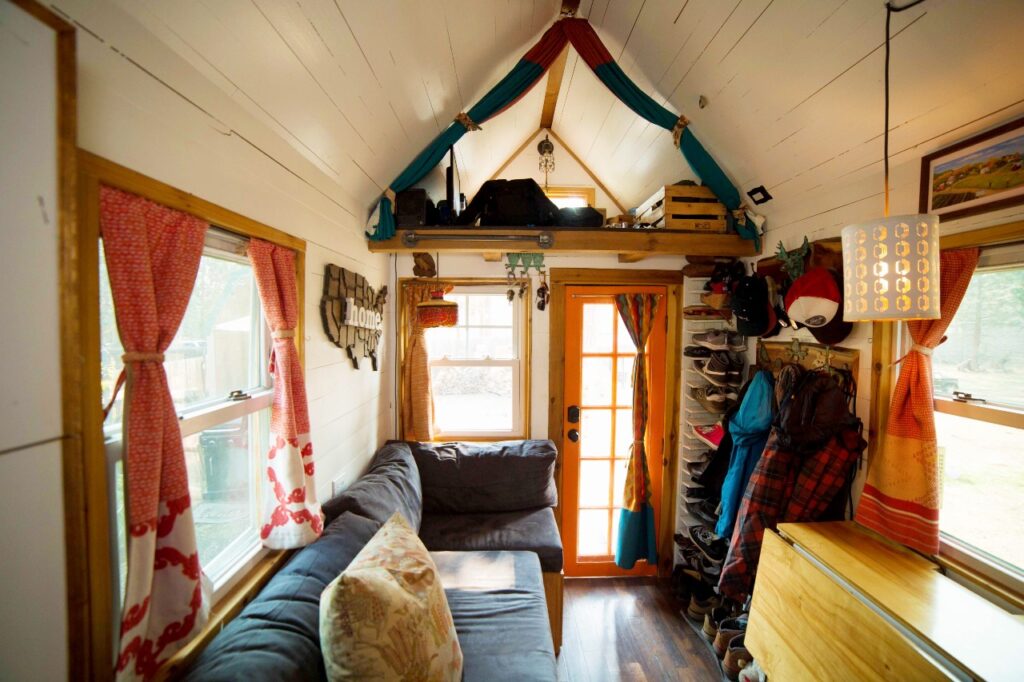 This is great for tiny homes because opening the top pane allows hot air and moisture to escape easily. These are much better at ventilating than single-hung windows, and they work especially well in high places.
Windows Play a Big Part in a Tiny Home
It's important to have the right windows in your tiny house to allow for ventilation, views, natural light and make the space seem less cramped. If you're looking into windows for a tiny house, any of the options we've listed here should make a fine choice.
Guest Post by Matt Lee
Matt Lee is the owner of the Innovative Building Materials blog and a content writer for the building materials industry. He is focused on helping fellow homeowners, contractors, and architects discover materials and methods of construction that save money, improve energy efficiency, and increase property value.
Would you like more advice for building and transitioning into a tiny home?
Sign-up for our acclaimed 16+ hour Digital Tiny House Workshop. Learn how to build a tiny house on wheels, the legalities to be aware of, how to make the transition to living tiny, and more!
INCLUDED with the DIGITAL WORKSHOP:
54 bite-sized, engaging episodes
Downloadable follow-along booklet for note-taking
Over $300 in FREE bonuses, from tiny house plans to more how to's
Digital Diploma upon full completion of the course
30-Day Money-Back Guarantee